your safety is our priority
MIRA Rules and Regulations
Lake Ice should never be considered safe! The promoters assume NO responsibility in determining the safety of ice for this event. Should you choose to walk or park on the ice, do so at your own risk! Please be sure to review all of our rules before participating in our events.
Any studded vehicle will be subject to surprise kill switch checks. Do not attempt to participate if you know your tether does not work. Once a vehicle has been tech inspected, it is the rider's responsibility to keep it legal. Disqualification may occur if vehicle is not legal.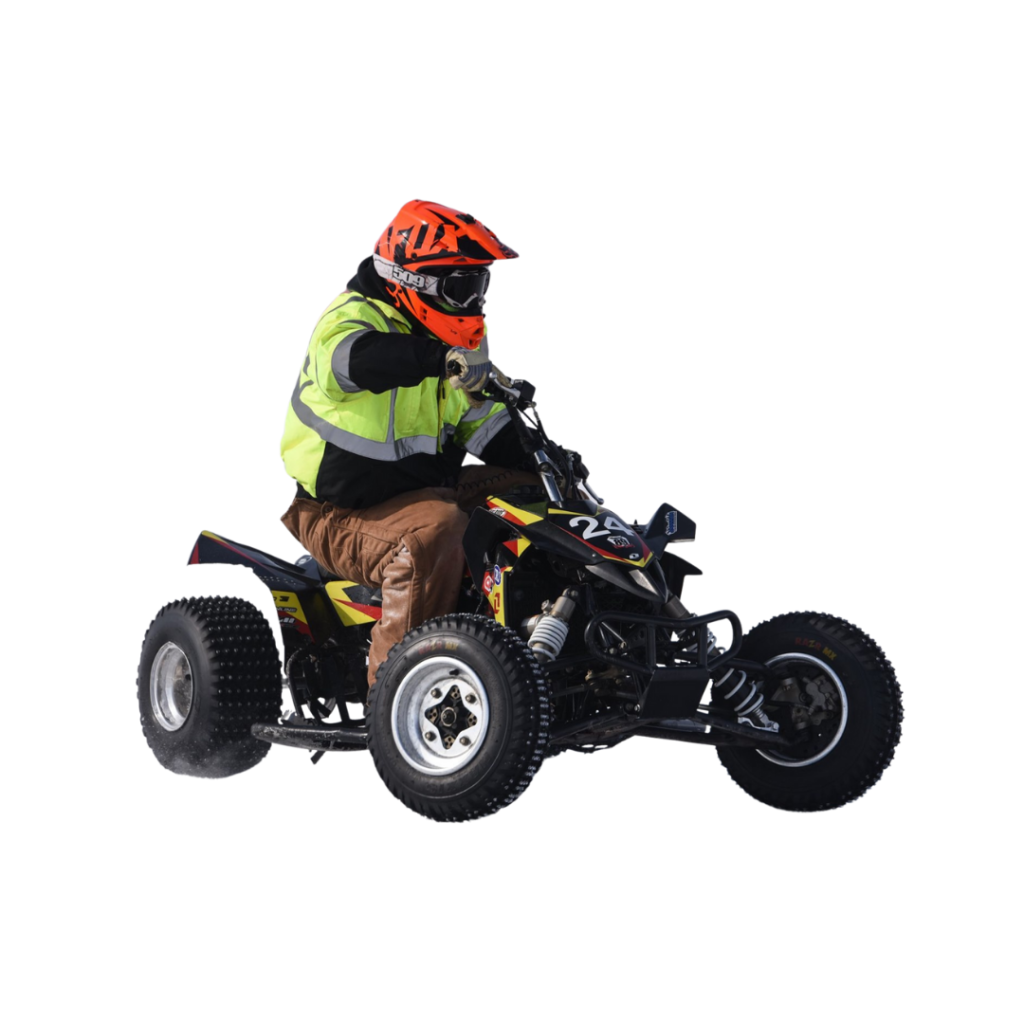 All number plates must be visibile from scorers' vantage point. If numbers are not visible, you may not be scored.
Remember, chest protectors and goggles are mandatory for all racers along with helmets with a D.O.T approval rating. Rough riding will not be tolerated and will result in disqualification. No drinking or drugs permitted. Disqualified riders are done for the day – NO REFUNDS.
If you fail to show up to your race you will receive a DNS and 0 points.
If you do not finish the race (DNF) you will recieve 2 pts.
At the discretion of the promoter, classes may spread payout further than 3rd place and new classes will be added with enough entries. Wildcard spots are available per race day at the discretion of the promoters. Wildcard payback is a random draw of placement for payouts. It is $30.00 per race class, until class "A". There is a trophy/ plaque/ gift certificate options for placing in B class or lower (& minis).
Age is a guide, to move up contact organizers. If you are a minor (under 18) and traveling without your parent or guardian, you must come with a signed minor release form. Please print out this form and bring it pre-signed by your parent or guardian. Make sure it is witnessed or notarized.
Remember, your vehicle will be subject to an inspection before you can begin racing. Be sure to read our rules and regulations before participating in any of our events. You can sign up early or the day of as long as it is before 9:15 am, we do not accept any late entries.